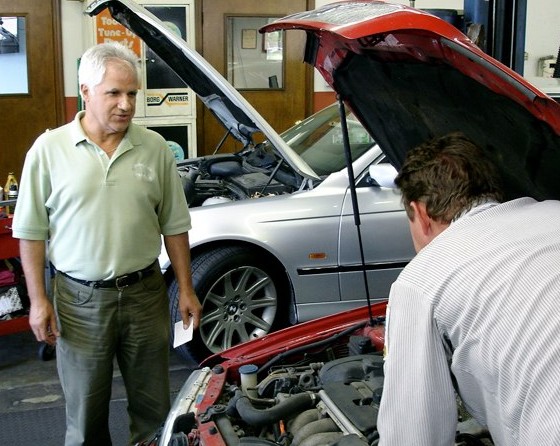 Age and miles will take a toll on your car or light truck.  A trained and experienced eye can spot potential problems before they become a nuisance, or worse.
There are a host of reasons to have your vehicle inspected.  It's good maintenance practice to have it done at least once a year – typically while general maintenance such as an oil change is done – so you can have a good view of how your vehicle is aging.
In some cases, you may be looking to pass your car down to a young adult or sell it to a friend.  A vehicle inspection is great piece of mind for you and the new owner to obtain a good view of the vehicles condition and any recommended services that may be needed in the near future.
A "Pre Purchase Inspection" is an invaluable tool for the consumer looking to buy a pre-owned vehicle.  Santos Auto Service performs a comprehensive vehicle check from bumper to bumper, visually checking all accessible systems, drive-train components, and frame and body.  We then provide you with a list of items found.  Many times, this list can be used to negotiate a better price for the vehicle, or at least give you some insight so you know what you're buying.