Manage Your Cash Flow and Get the Repairs You Need TODAY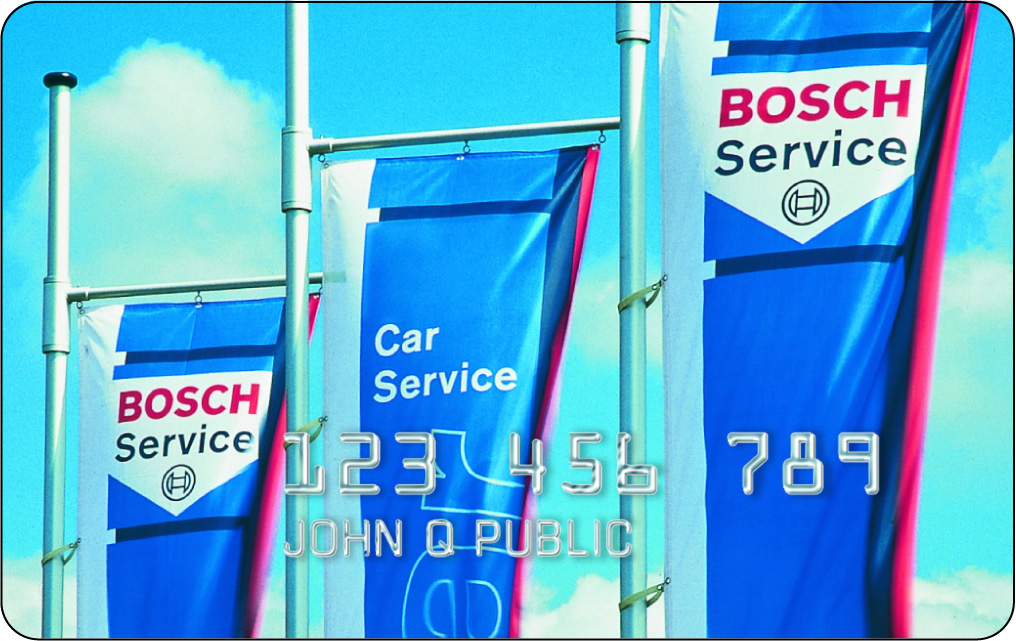 We're excited to present our new Bosch Car Service Credit Card to our loyal customers.  As a cardholder, you'll receive the following:
NO INTEREST IF PAID IN FULL WITHIN 6 MONTHS*
$299 minimum purchase required.  Interest will be charged to your account from the purchase date if the purchase balance is not paid in full within 6 months or if you make a late payment.
Credit limits ranging from $800-$3,000
Monthly payments as low as $19 or 4% of balance
No annual fee
APR: 22.8%
*MINIMUM MONTHLY PAYMENTS REQUIRED. Applicable to purchases made January 1 through December 31, 2016. APR: 22.8%. Minimum Finance Charge: $1.00. CFNA reserves the right to change APR, fees and other terms unilaterally.

APPLY TODAY!
Applying is easy and only takes seconds!  Stop into the office and apply in person, or Click here to visit the application site, provided by the card administrator Credit First National Association (CFNA), a federally chartered bank, wholly owned by Bridgestone Americas, Inc.